When life is overwhelming and confusing, it can be comforting to reach out to others in the hope of gaining help and clarity.
Perhaps you're unsure where you're heading.

Maybe you want to leap into a new job, but you wonder if you ought to.

Or is it that you want to know if you'll get back together again with your ex?
In this day and age, it often seems the simplest option to pick up the phone and speak to a psychic or tarot reader, in the hope that you'll find the answers to your dilemma.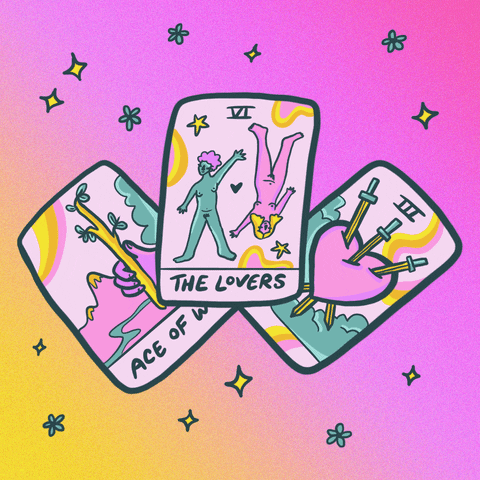 And the fact that it's so simple to contact psychics and tarot readers really is a big part of the problem.
Because it's too easy to become caught up in the 'just one more reading' trap, going from psychic to psychic to verify what's been said before, or because you want to know what the future holds right now, rather than wait and let life unfold in its own time and way.
If you're worried that you might become addicted to telephone or online readings, or you feel guilty over the amount of money you spend on readings, then it's time to get help.
Take a look at the Be Psychic Free online course - please click on this link:
You'll learn how to calm your anxiety about the future, consider the options and then create your own ideal future, using a variety of tools that will give you the ability to stand in your own power and understand how to utilize the Law of Attraction to your advantage.
Why learn from me?
Because with over 40 years of experience as a tarot reader, I understand what it means to be psychic and be able to help people. But it also means that I've dealt with a lot of people who had become dependent on readings. And because I trained in life coaching, hypnotherapy, EFT tapping and much more, I'm uniquely placed to understand the problem and how to overcome it.
The Be Psychic Free course, is a workbook with audios and videos, plus bonus materials, to help you break free from psychic addiction.
And just for the month of November 2022, it's reduced from $47 down to $27!
But be quick, because this special deal is only on until the end of November 2022.
And there's more…


Want to learn about Self-Help with a Sprinkling of Magical Thinking? Then

take a peek at my Amazon page

and learn my secret sauce magical life hacks to create the life you want!


Do you want to create a life filled with feel-good vibes and work that makes your spiritual soul wiggle? Do you want to work less hours, have a better work-life balance, and create a life you love? Then take a look at the Brilliant Biz & Life Academy - it's simply pure gold and the deets are here! Please click on the link:

Brilliant Biz & Life Academy
Did you like this blog? You know sharing is caring, right? So please share the love and share this blog with your friends!


To be updated with my latest blogs, books and courses – please click on the link here:

https://www.ruthybaker.com/about-me
Do you have a secret desire to write a book? Then everything you need to know about writing a book is right here - click on the link: 40 Days To A Finished Book!


Did you like this blog? You know sharing is caring, right? So please share the love and share this blog with your friends!
© Ruthy Baker 2022