I've produced an Affirmations for Abundance Meditation because one of the major problems that my 'addicted to psychics' clients face is many debts, incurred as a result of repeatedly paying out for phone lines readings.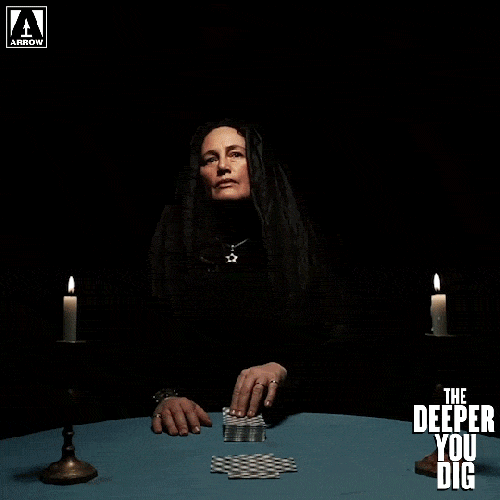 There's guilt over the money spent, which often is needed for essentials, and fear of future debts. Worry over finances simply exacerbates the anxiety over the future. There are many questions that my clients ask themselves:
What if I don't keep up payments on the house?

Why do I seem to give away my money to others?

How can I afford to pay my bills?

How can I afford to make my dreams come true?

What can I do to stop draining my finances?
Fear and the Law of Attraction


All of these sorts of questions are fear and confusion based. The law of attraction responds not to so much to our thoughts, but more our feelings. It's easy to see how we can attract more of the same financial woes because of the vibe we emit to the universe.
One of the quickest ways to get back on a stable financial footing is to retrain the subconscious to work towards abundance. But retraining the subconscious requires dedication and repetition. So, how can we effectively do that?
Affirmations and Meditation


Using affirmations while in a light, calm and meditative state is one of the fastest ways to overhaul our money mindset. It only takes around ten minutes and preferably at bedtime, since this will power up the subconscious mind's ability to get to work on the affirmations.
The Affirmations for Abundance Meditation is designed to be used for a minimum period of 21 days. It will help you to alter your thinking patterns around money, which in turn will modify your behaviour towards obtaining financial gain.
Find the Affirmations for Abundance Meditation here:
Please click on the link: https://youtu.be/7xd1LQGo5RQ
I hope you enjoy using the Affirmations for Abundance Meditation. Do please let me know your results after the 21 days, it will be great to hear from you!
*Please note: The Affirmations for Abundance Meditation should not be used while driving, operating machinery, or at any time when your full conscious awareness is needed. Do not use the meditation if you suffer from epilepsy, are pregnant, or if you have a significant mental health problem. Please check first with your medical practitioner that it is safe for you to do so.
If you need help to stop phoning psychics and tarot lines, the Be Psychic Free course is designed for you - please click on the link for more info: Be Psychic Free - Stop Phoning Psychics & Tarot Readers
Did you like this blog? Please share it with your friends!
To be updated with my latest blogs, books and courses, or to message me for a private online coaching and therapy session, – please fill in the contact form - Click on the Menu and then click Contact - I'll be thrilled to hear from you!
Do you have a secret desire to write a book? Then everything you need to know about writing a book is right here - click on the link: 40 Days To A Finished Book!


Join me on YouTube, Facebook, Twitter, Instagram and Pinterest!


My YouTube channel (Ruthy Baker) has a number of vlogs, videos and guided meditations. Please feel free to subscribe to be kept up-to-date with the latest content. Click on the link: https://www.youtube.com/watch?v=ZDpnnFWbjvE
Join my Facebook community and discover more blogs and content: https://www.facebook.com/ruthybakerhypnosis/
I also run a private Facebook Group – Childless-Not-By-Choice – Healing & Moving Forward, which you can access via the above link.  It's for blogs and healing resources (such as EFT Meridian Tapping, Hypnotherapy, Guided Meditations, Neuro-Linguistic Programming, and much more) to help recover from the emotional trauma of being childless-not-by-choice, and move forward with your life.
Want to connect on Twitter?  Meet me here – Click on the link:    Ruthy Baker Hypno on Twitter
Love Instagram? Come and meet me there! Click on the link: Ruthy Baker (@ruthbaker888) • Instagram photos and videos
If you're a Pinterest peeps find me here: https://www.pinterest.co.uk/ruthybakerlifecoach/




Did you like this blog? Please share it with your friends!
© Ruthy Baker 2020